This bento consists of :
1. Little boy onigiri (white steamed rice, nori, eggsheet)
2. Footy ball (hard boiled egg, and nori)
3. Baby corn stir fried with ham
4. Battered fried pork
5. Tulip sausages
6. Broccoli and carrot flower
Similar tool I used for this post :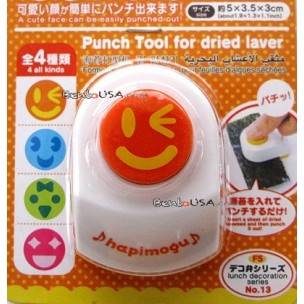 notes : to maintain the quality & sharpness of nori punch, use it through aluminium foil several times before using it for nori. It will give better result.